Frédéric Michel, lawyer: Cannes, Mougins, Antibes
Attorney-at-law: Property Law, Inheritance Law, Tax Law, Business Law
PRACTICE AREAS
Inheritance Law
• Spousal protection
• Children's rights
• Reconstituted families
• International inheritances
• Estate indivision
• Donations
• Wills
• Estate distributions
• Protection of adults
• Trusts

Business Law
• Choice of structure
• Corporate governance
• Real estate companies
• Commercial contracts
• Due diligence
• Mergers & Acquisitions
• Shareholder agreements
• Corporate finance
• Leasing
• Insolvency

Property law
• Real estate acquisitions & sales
• Real estate financing
• Securities & guarantees
• Commercial leases
• On-going businesses
• Real estate professionals
• Constructor liabilities
• Construction insurance
• Property developments
• Tourism and residency services

International clients
• Real estate acquisitions & sales
• Real estate companies
• Real estate financing
• Family office
• Relocations
• International marriages
• International inheritances
• Estate planning
• Trusts
• Aircraft & yachting financing

Tax Law
• Real estate Wealth Tax
• Property Tax
• International tax
• Estate Planning
• Inheritance Tax
• Corporate tax
• Litigation tax
• Tax residence
• Short-term renting tax
• Tax reorganization

Why choose Frédéric MICHEL ?
1. L.L.M. LONDON SCHOOL OF ECONOMICS AND POLITICAL SCIENCE AND UNIVERSITY PARIS I PANTHEON-SORBONNES

Frédéric graduated from reknowned institutions such as the Paris I Pantheon-Sorbonne and Paris II Panthéon-Assas universities, the Paris Business School (E.S.C.P.) or the London School of Economics and Political Sciences.

2. Former at CLIFFORD CHANCE L.L.P. and GE CAPITAL (GENERAL ELECTRIC GROUP)

Frédéric worked for international law firms in Paris such as:

Clifford Chance
Darrois Villey Maillot Brochier
De Pardieu Brocas Mafféi

He then joined the legal department of GE Capital (General Electric Group) as Senior Legal Counsel before working in Monaco.

3. NOTARIAL BACKGROUND AND PROFESSIONNAL EXPERIENCES IN NOTARY FIRMS

Frédéric graduated with a Master in Notarial Law at the University Paris I Panthéon-Sorbonne. He also worked at the Monassier Group, the primary network of notaries public in France. He co-written, with Bernard Monassier, Founder and President of the Monassier Group, several articles published in legal newspapers (Option Finance, Droit et Patrimoines).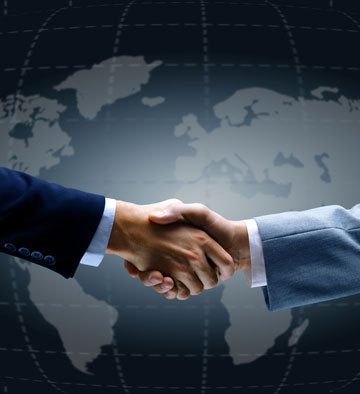 Frédéric Michel, Fairfield Law Firm in Mougins near Cannes
Frederic Michel's areas of expertise focus on estates and companies, which cover property law, business law, tax law and inheritance law.
Fairfield is based in the Cannes region, is fully committed to the essential principles of the legal profession: confidentiality, independence and dedication. The law firm ensures that it carefully assesses the nature and scope of the intended legal operation in order to provide the best, appropriate, legal advice. The attorney remains the client's confidant and continues to maintain absolute confidentiality during and after the relationship.
Fairfield: Absolute confidentiality. Seriousness. Costs control.
Fairfield guarantees absolute confidentiality to its clients and offers global legal advice in consulting and/or litigation in French or English. This approach is based on:
analysing and anticipating client needs;
proposing clear and practical legal solutions;
availability and involvment;
efficiency and cost control.
"Estate & Companies"
From strategy to deeds.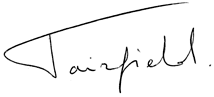 Clients' recommendations











I needed urgently legal advice in relation to my real estate property located in Cannes in the South of France. Frederic answered all my questions in a very short notice. He is a very efficient professional, who provided me with legal and tax solutions regarding my société civile and my commercial companies. Thanks to his notarial background, he also was very helpful to build the tax strategy in order to transfer some assets to my children. Frederic is a dedicated lawyer who is very easy to work with.
REQUEST LEGAL ADVICE FROM FAIRFIELD